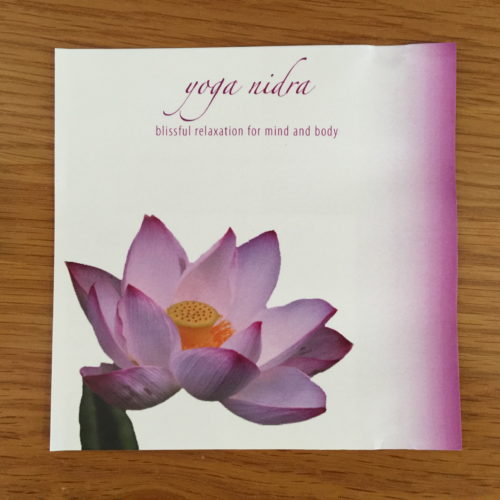 Yoga Relaxation (Yoga Nidra) CD
$20.00
Description
Yoga Nidra : Blissful Relaxation for mind and body. Yoga Nidra is a profound experience of peace for mind and body. It is time out to relax and just be. Keeping yourself relaxed can add so much joy and happiness to your life. Learning to let go of negative thoughts and feelings has a very positive affect on your body. You will become aware of your breath and learn to gain control of your breathing. Controlled breathing enables you to control your mind. Yoga Nidra gains control of your breath and relaxes your whole body to release stress, anxiety, tension, tiredness, irritability and anger. Releasing tension in your mind and body brings positivity and good health. It is in this level that healing in the body takes place.
Yoga Nidra is a perfect tool and helps anyone who needs to destress, relax, focus and calm – students, shift workers, busy mums and dads, insomnia suffers, diabetes, ADD, recovery from any illness including cancer, anxiety attacks and asthma. Yoga Nidra helps calm, focus , attention, concentration, energises and helps to heal the body.
Track 1 : 15 minute mind and body relaxation
Track 2 : 40 minute extended mind and body relaxation.
Relaxations written and performed by Dana Gifford. Music written and performed by Vicki Hansen.